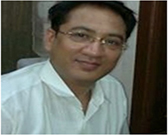 IndiaTrack is the most trusted name in GPS vehicle tracking system in India. As associated service, we are also a prominent name in human tracking system, valuable property tracking, bike tracking system, pet tracking system and others.
IndiaTrack is not a new name to Indians. We have a track record of almost 2 decades behind us and we are having the widest range of products to offer for every purpose in daily life. With hundreds and thousands of satisfied clients behind us, we can claim to have serviced the community well and satisfactorily.
Personal safety, tracking purpose and professional safety are three things which are on our agenda. We are one of the first companies which started to bring this extraordinary AIS 140 GPS technology to the masses. We have guided the industry and led it to where it is today. Our extremely exemplary attitude to quality made us a benchmark among our competitors.
mobile signal network booster
Our devices are made by prominent international makers and these devices undergo stringent quality check and also real life simulation. They comply to every international and national quality measures including FCC and regulated emission measures. To make them perfectly compatible to Indian roads, we test them in real Indian roads. This is after they pass the laboratory checks.
mobile signal booster
From 1994, when we started selling these devices, we decided to serve to only one mission, to be the best and most trusted brand in India for tracking and safety devices. After spending so much time in the industry, we can now claim to be extremely knowledgeable in GPS systems. We believe in guiding our customers to a solution of their problem instead of pushing our products or cross selling. These qualities made us a brand which our customers trust. As a reflection of this trust, not only they stay true to us, but they also wholeheartedly recommend us to friends and colleagues.
biometric attendance machine
We should also talk of Mr Rajan Chadha, a name which invokes respect from every quarter of GPS industry. As a leading thinker, he could foresee the usage and benefit of the AIS 140 GPS Devices technology way back when none in India was able to do so. There he started IndiaTrack and today we are a leading company. He is the co-founder and the leader of this company. Under his able guidance, his visionary approach and his honesty, we continue to receive praises and business from every walk of the life and society.
biometric attendance machine